2010 Events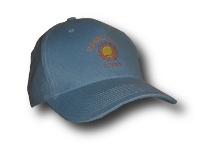 The 25th anniversary year of the League concluded with the Norman Smith Handicap race, and the Presentation Evening.
Congratulations to the team at Ripon Runners on another brilliantly organised Handicap race, and thanks for their hospitality afterwards. All finishers received a bottle of special Hambleton Ales HDSRL Anniversary Ale. Cheers!
At the Presentation Evening the shields and trophies were awarded to the winning teams and individuals. Prizes were provided by Up & Running and every winner also received an additional bottle of Hambleton Ales HDSRL Anniversary Ale.
Runners who completed four or more of the five main races in this year's League received a commemorative running cap.
A few photos of the presentations here.
Interested in how you did in the overall rankings? See our calculations PDF and Excel.